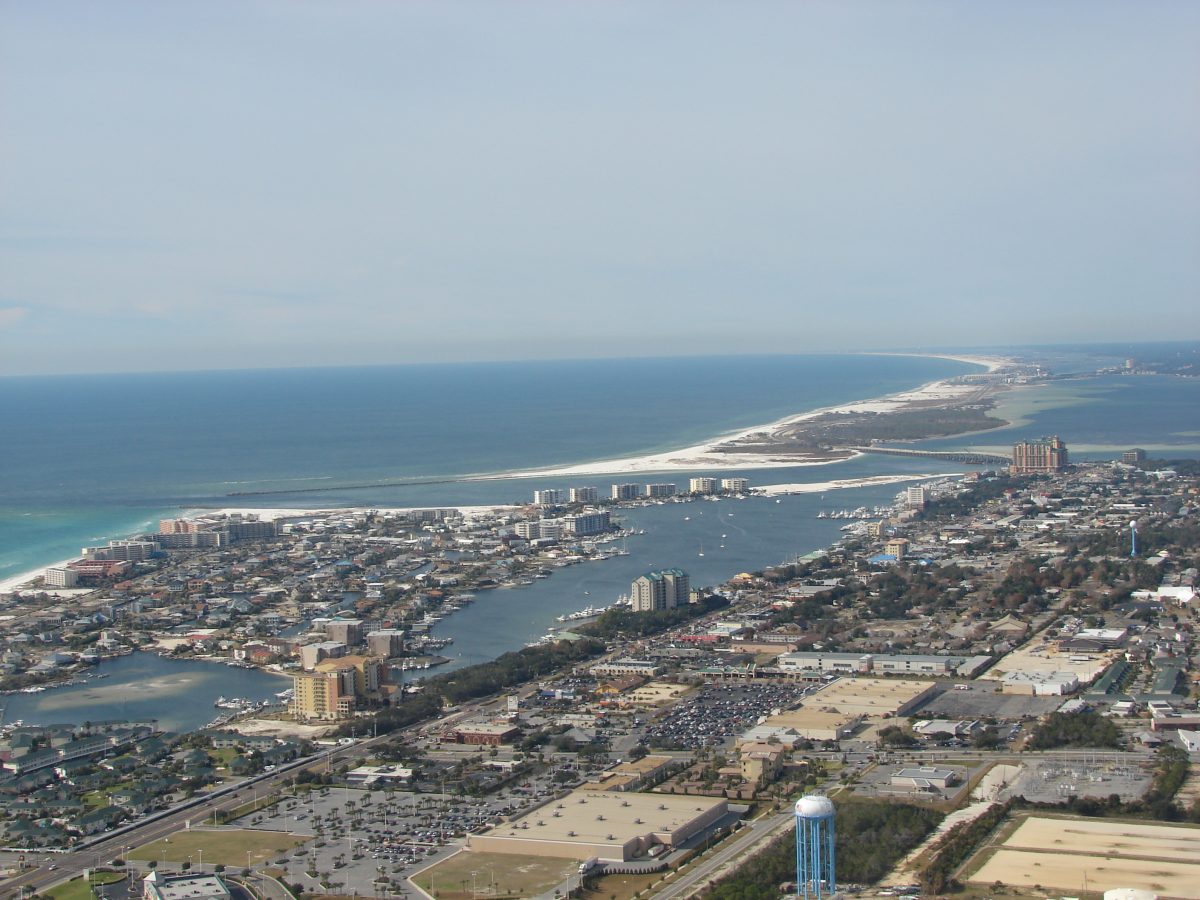 Okaloosa County Airports Bring $2.9B Economic Impact Annually
The Florida Department of Transportation (FDOT) recently published its Florida Aviation Economic Impact Study, which highlights aviation as an economic engine and determined the industry is responsible for a total economic impact statewide of $336 billion. This number represents an increase of 92% when compared to a similar FDOT study published in 2019. Considering the overall significance to the state's economy, including on-airport impacts such as airport tenants and capital investment and off-airport impacts such as visitor spending, these studies are a great tool to analyze the influence the many facets of aviation have on their respective communities.
The Okaloosa County Airport System, comprised of a commercial service joint-use facility, the Destin-Fort Walton Beach Airport (VPS), and two general aviation airports, Bob Sikes Airport (CEW) and Destin Executive Airport (DTS), combined bring over $2.9 billion of economic impact annually to the area. This represents a 67% increase over the estimated $1.7 billion reported in FDOT's 2019 study. Airport activities in Okaloosa County are responsible for the creation of over 18,500 jobs and $785 million in payroll annually that largely flows back into the local economy.
The total economic impression made by VPS has nearly doubled since the 2019 results were published. Its current $1.6 billion annual estimate is 96% above the 2019 study results of $814 million. Passenger traffic has increased 41% over the same time frame and the airport now serves approximately 2 million passengers per year. The 2022 FDOT study found that the activities at VPS are responsible for the creation of nearly 13,000 jobs, which amount to $507 million in payroll per year. On- and off- airport, military, and visitor spending impacts result in another $1.1 billion each year, as the Destin-Fort Walton Beach Airport continues to serve as a conduit to and from some of the most beautiful beaches and the largest U.S. Air Force installation in the world.
The County's general aviation airports, CEW and DTS, also contribute significantly, effecting impacts of $911 million and $390 million, respectively. Efforts at CEW are responsible for over 2,600 jobs and $167 million in payroll annually. The activities related to DTS employ over 3,000 people in the area with payroll impacts of $111 million.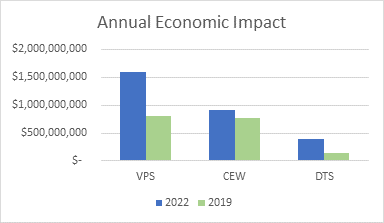 2022 Florida Department of Transportation Economic Impact Study